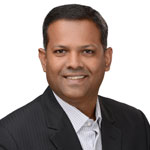 A resourceful and result oriented MBA with 11 years of experience in the IT Enabled Services realm with exposure to different cultures having understanding of people, technology and data security challenges in remote working environment. Vasanth's leadership qualities, relational approach and good network of contacts is key to meeting Avanti's leadership, infrastructure, technology, staffing and statutory compliance needs. His ability to rally people around, nurture capabilities and ensure longevity help meet Avanti's vision of providing a quality service with consistency and stability. He is also a youth mentor, leadership trainer, cricket enthusiast and an avid motorcyclist.
~ Barnabas Vasanthkumar/ Managing Director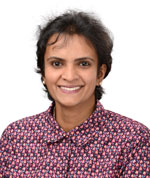 A people oriented and quality driven Chartered Accountant with 10 plus years of experience in US/ UK Taxation and working knowledge of Australian Taxation. Other areas of exposure include Native American Audits, Double Taxation Agreements, Expatriate Taxation and prior experience in Indian taxation and Audits. Her technical and communication abilities combined with exposure to different cultures allow good understanding of client's technical need. Her proven capability in training and developing teams, driving a culture of accuracy and quality ensures clients' delight. She plays a pivotal role in production and in building up teams to function independently. Angela has a passion for teaching and is a sought after guest resource at local colleges. She has strong family orientation and is also a trained marriage counselor.
~ Angela Vasanthkumar/ Director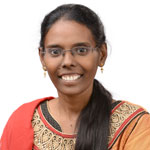 A committed and technically competent Chartered Accountant with 11 plus years of US taxation experience specialising in expatriate taxation, virtual CFO, managing projects, improving efficiency of operations by streamlining processes, training and building teams. She is also proficient in designing and maintaining with updated content,various technical training manuals. She has experience in Indian Income Tax and Audit. Her eye for detail, strong time management and analytical skills add further value to the team.
~ Mary John/ Senior Manager